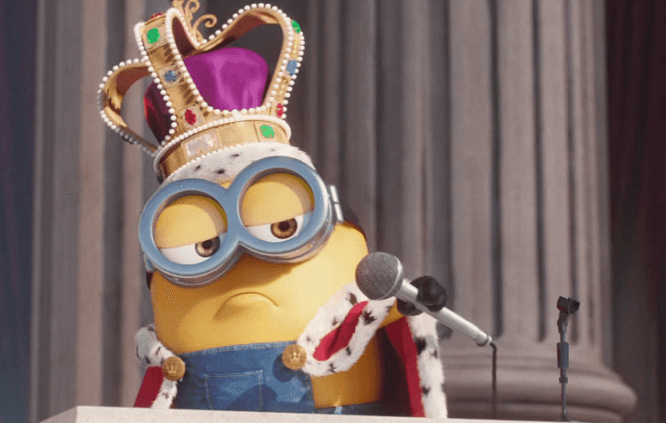 Don't trust anyone today. Don't trust your neighbour. Don't trust the news. Expect your yearly lot of pranks, jokes and hoaxes. For today is April Fool's Day.
It is uncertain how April Fool' Day originated. What is sure is that it's become a huge opportunity for brands and celebrities to have the world talk about them, and so far some brands have come up with some pretty creative ideas…
Santander Cycles has launched Santandems, a pay-as-you go tandem bike that lets you ride around London in pair. Believe it or not, some people wish it was not a joke.
https://twitter.com/SantanderCycles/status/715780753787908097
King prankster Google admitted to have "pranked themselves this year", after the introduction of their April Fool's Gmail button went wrong. The feature was only supposed to insert a funny Minion GIF dropping the mic in their email and block any replies, ensuring users "have the last word on any email". But the joke turned sour after many users mistook the prank button for their usual "Send+Archive" button, leaving them in extremely awkward situations!
WHAT A HARMLESS APRIL FOOL'S JOKE, WHAT COULD GO WRONG pic.twitter.com/Maw8a6VUSA

— Andy Baio (@waxpancake) April 1, 2016
April Fool's could also be a great communication opportunity for politicians, at the condition that they do it right!
Nigel Farage probably had us all fall for his joke, when he announced he would campaign for Britain to stay in the EU.
I've decided that today is the perfect time to announce that I'll be supporting the campaign to Remain in the EU.

— Nigel Farage (@Nigel_Farage) April 1, 2016
While today might not have been the best day for David Cameron to announce the introduction of the National Living Wage. The news left some rather incredulous.
@David_Cameron HA best Aprils fools ever David. Good one. You are such a card

— Dean McMackin (@DeanMcMackin) April 1, 2016
@David_Cameron & was it designed to start on April Fools Day ?

— Robert Jones (@robertjones212) April 1, 2016
In other pranks, Twickenham announced that the stadium was going to be turned into a cabbage crop, and a new London start-up started selling Shoreditch air for £19.99… Oh wait, that was not a joke.