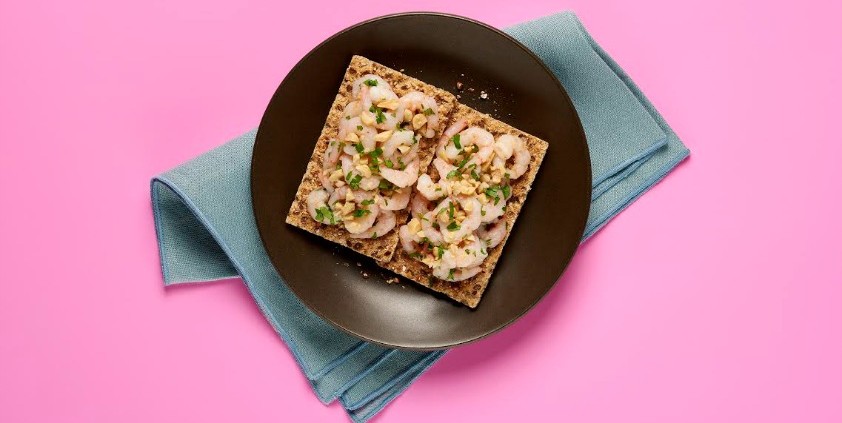 Missed out on this week's PR News? Get your handy round-up of the essential highlights of PR and media stories, features and events content over the last seven days on Gorkana News.
Pitch wins

---
Ryvita has handed W a six-figure PR, digital and influencer engagement brief, as the British crispbread brand looks to engage with a "new generation" of consumers.
European stock exchange Euronext has retained Montfort Communications as its UK strategic communications adviser.
Way to Blue has been appointed to handle the UK consumer and trade PR launch for Super Bock, which claims to be the world's best-selling Portugese beer.
Specialist management consultancy, Parker Fitzgerald (PFG), has appointed Newgate Communications to advise on its corporate communications and marketing strategy.
Spider PR has been appointed to handle the social media strategy for Typhoo, with a brief to promote the tea brand's current advertising campaign 'Great moments. Great brew. Always Typhoo.'
People news

---
Christen Thomson, former deputy CEO of the Alternative Investment Management Association and head of communications for private equity firm Terra Firma, has joined Citigate Dewe Rogerson's financial team as a senior director.
Hudson Sandler, a financial and business comms consultancy, has announced the promotion of director Alex Brennan to its board.
Communications research consultancy BritainThinks has established an advisory board consisting of The Times' Daniel Finkelstein OBE, Mumsnet's Justine Roberts and McCann Worldgroup's Mark Lund amid a move into strategy consulting with new partner Spencer Livermore.
M&C Saatchi PR has enhanced its UK senior management team with the appointment of Dan Cooper, the man behind the PR launch of the Movember Foundation across Europe.
Emma McCallum and Sarah Mashiter join Refresh PR as associate director and HR and operations director, respectively.
Agency news

---
M&C Saatchi PR's former global MD, Gary Wheeldon, and global executive creative director, Steve Strickland, have launched a new London-based creative comms agency, Talker Tailor Trouble Maker, for brands looking to "upstage the status quo".
Strategic communications consultancy Charlotte Street Partners has appointed two new partners and created new investor relations and healthcare practices.
Events
---
Media Briefing with The Daily Telegraph
The Daily Telegraph's business coverage is both award-winning and respected industry wide, and at an exclusive Gorkana briefing this week, joint group business editors James Quinn and Ben Wright talked about what they look for in stories and how they ensure the right content finds the right home in the Telegraph, The Sunday Telegraph and online, writes Ronan George.
Join Gorkana's media briefing with The International Business Times
On 26 May, Gorkana is holding a media briefing with Julian Kossoff, managing editor and John Crowley, editor-in-chief at The International Business Times.
Following its successful launch in 2015, Fourth Day is bringing back its Being B2B event series. Find out more and register here.
Journalist news

---
Mark Jefferies and Nicola Methven have begun a new column Square Eyes at the Daily Mirror. The column can be read from Tuesday to Saturday and features TV programme reviews.
Red's Nicola Rose and Oonagh Brennan have  started  new roles as fashion director at large and acting fashion director, respectively.
Anna Isaac has been appointed deputy editor at The Guardian's Teacher Network.
Jessica Pike has been appointed Editor at B2B Marketing.
Features

---
Three tips for PR jobs seekers looking for the right role
Gorkana Jobs is launching a new dedicated PR alert this week and to mark the occasion Gorkana jobs manager Ashley Richardson gives us an insider's view of the PR jobs market and shares three tips for job hunters.
News apps: how they've changed the newsroom and why it matters in PR
News apps and new software are growing in importance for newsbrands and have even changed the dynamics within newsrooms and the way journalists work. Comms professionals from Newgate, W and Golin discuss how this has affected PR.
Why healthcare PR is more important than ever
Ruth Wheatley, account director at firstlight PR, tells us how opportunities in PR have been created by the need for expertise in highly regulated and specialist sectors like healthcare.
How communications directors can secure NED roles
Dee Cayhill, director of Cayhill Partners, explains how communications directors can secure non-executive director (NED) and other leadership roles and why doing so matters.
Behind the Headlines with W's Adam Leigh
Adam Leigh, former deputy editor of The Independent and now strategy director at W, on the most efficient way to get up to speed on the latest news stories, cutting his teeth at the Burton Herald & Post and the tragic demise of his Lego collection.