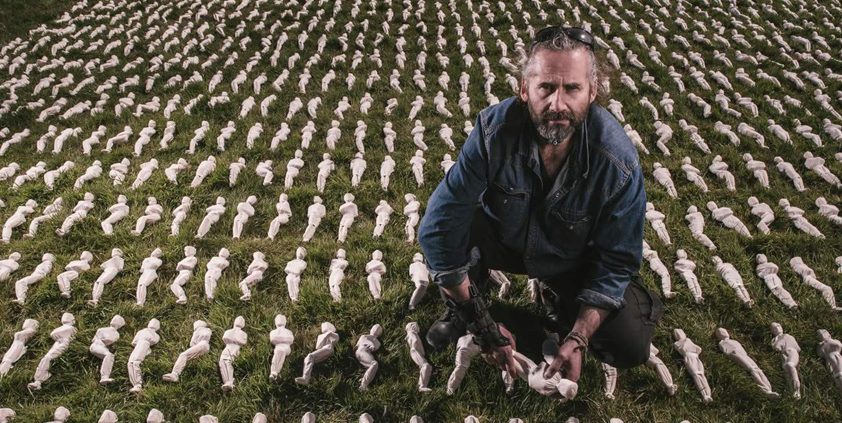 Zest PR will promote the Shrouds Of The Somme project, as Britain prepares to commemorate the 100th anniversary of the end of the First World War.
The agency will co-ordinate a string of UK-wide events, culminating in the laying of 72,396 shrouds – each representing a soldier killed during the Battle of the Somme whose body was never recovered.
The project's organisers chose Zest PR because of its background working on military projects and links to the mainstream media.
It has been briefed to encourage members of the public to engage with Shrouds Of The Somme by tracing their family trees, and to come forward with stories of those who perished in the battle.
A host of celebrities will support the campaign, and plans are being drafted to take the project around the country as part of a year of commemorations.
"We are thrilled to have been chosen as the PR agency overseeing what will be a major focus as the country marks 100 years since the end of the Great War," said Belinda Collins, managing director of Zest PR. "This project is as challenging as it is exciting and we look forward to gaining a huge amount of media and social media momentum throughout 2018."
Duncan Larcombe, Zest PR director, added: "Shrouds Of The Somme is one of the most exciting projects we have taken on. It is vital that we all remember the sheer scale of the sacrifices made by those who fought in the First World War."
Melanie Bradley, Shrouds Of The Somme project director, concluded: "We are very pleased to be appointing Zest to help maximise awareness of this truly extraordinary installation and remind people across the world of those who made the ultimate sacrifice."
Artist Rob Heard poses with hand stitched shrouds