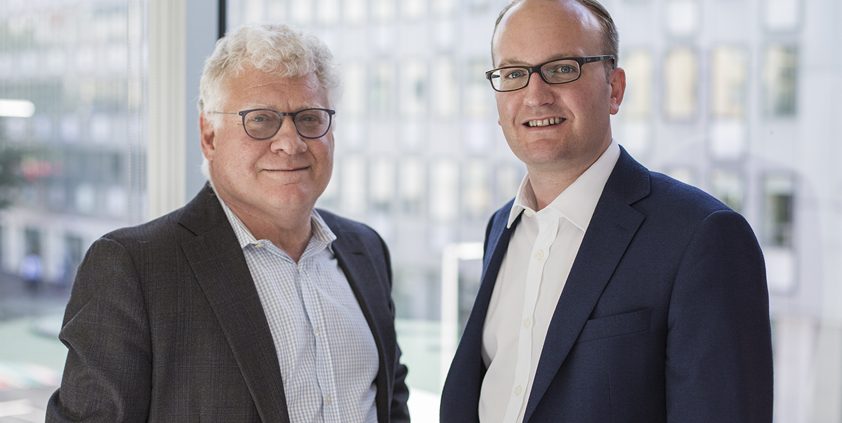 Nick DeLuca, a senior political advisor, and Tim Snowball, the former Lib Dem comms director and chief of staff, have joined FleishmanHillard Fishburn.
The pair will strengthen the agency's public and international affairs offering, and support its recently formed international affairs unit.
With more than 30 years experience in politics, campaigning and corporate affairs, DeLuca joins FHF as a senior partner. He will also sit on the agency's International Advisory Board providing counsel to key global clients.
DeLuca began his political life as an aide to senator Edward M Kennedy in Washington. Previously a founding director of Open Road and APCO UK, he will also work closely with FHF's global public affairs practices.
Snowball will become FHF's head of public affairs in the UK, taking over the day-to-day running of the team. He joined Nick Clegg's parliamentary office in 2006 and went on to run his successful general election tour.
In 2010, he worked closely with Clegg in the coalition negotiations, before becoming head of the office of the deputy prime minister and then the party's director of communications.  He left to set up the public affairs unit at PHA Media in 2014.
"We are very pleased to have secured the services of both Nick and Tim to add to our senior bench strength," said FHF CEO Jim Donaldson. "Our UK PA offer remains a key asset, and with London continuing to be an important hub for our industry and for FHF globally they will also work closely with Michael on international affairs."
DeLuca continued: "More than ever, in these complex and challenging political times, clients need assistance navigating waters unsettled by historic developments – including Brexit, the Trump Presidency, economic uncertainty and technological disruption.
"FHF is perfectly placed to counsel businesses through such change. I'm thrilled to have the opportunity to help grow that business and be a part of that success story."
Snowball added: "I am delighted to be joining FleishmanHillard Fishburn at a time when the agency's EU and UK political expertise, as well as campaigning tenacity, position us perfectly to offer support to increasing numbers of clients throughout the Brexit process."
Pictured: Nick DeLuca (left) and Tim Snowball