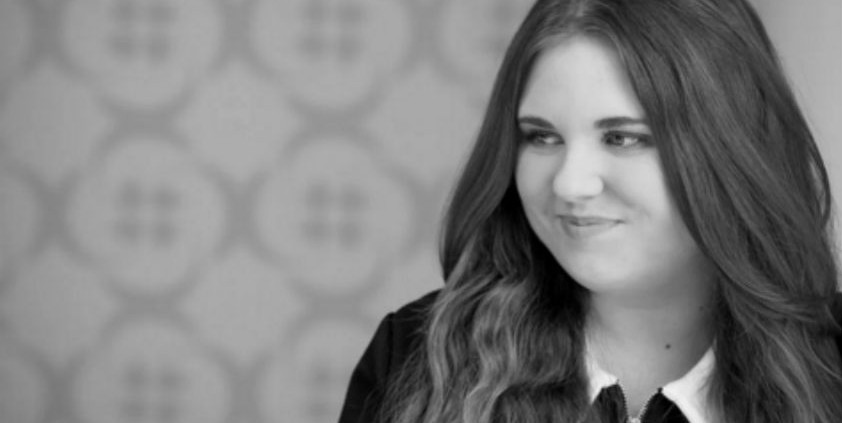 A 20 year-old public relations professional from South Yorkshire has become the youngest ever accredited member of the Chartered Institute of Public Relations (CIPR), the UK's professional body for PR practitioners.
Chloe Staniforth (pictured), from Rotherham, started work at Barnsley-based PR agency Cream when she was just 17. Since then, she has been promoted twice and currently holds the position of account executive.
Earlier this year, she was named as a finalist in the prestigious Suzy Ferguson Spirit Award 2016; a national awards programme set up in memory of one of PR's brightest stars. The award acknowledges individuals of exceptional character, integrity and determination.
To gain CIPR accreditation, an individual must be a member of the CIPR and complete two consecutive cycles of Continuous Professional Development, proving their commitment to professional development and continuous learning.
Staniforth said: "Becoming an accredited member of the CIPR has given me confidence in my skills and knowledge. I started my career straight from college so didn't have the degree to fall back on to prove my capabilities. Following the CIPR's CPD programme allows me to develop my credentials in a practical way that I can apply to my work. It's also a great quality standard to reassure clients of my commitment to professionalism."
Koray Camgoz, CIPR public relations manager, explained: "Chloe's recent accreditation is an outstanding achievement and serves as an excellent reminder of the role CPD can play at every stage of a practitioner's career. To achieve Accredited Practitioner status at such a young age is a tremendous accomplishment."
Jane Whitham, director at Cream, added: "Chloe is a fantastic role model for any young person wanting to get into PR. Her enthusiasm and drive, combined with her aptitude for PR, mark her out as someone with huge potential within the profession. The fact that she joined us straight from college should challenge the often widespread view that a degree is necessary for a successful career in PR."