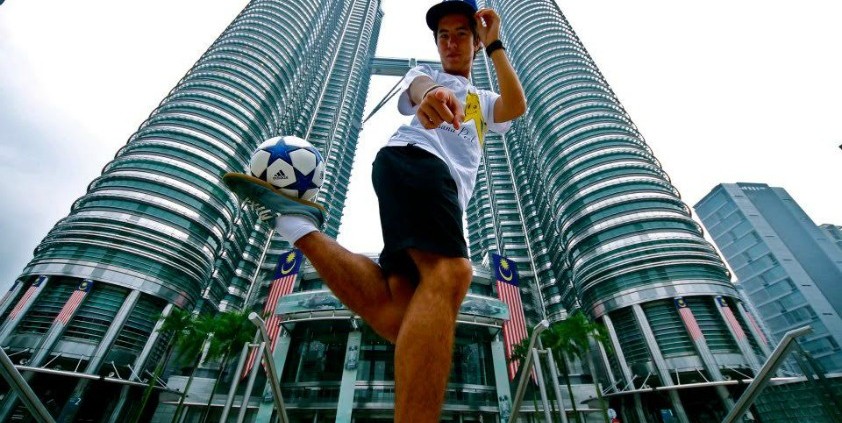 The Freestyle Football Federation, the world governing body for the sport, has brought in Alfred to run its global press office, following a three-way pitch.
Freestyle Football is described as a fusion of "tricks and skills with a football, along with music, dance and the arts."
Worldwide, Freestyle Footballers operate under the slogan, 'All You Need is a Ball'. The Freestyle Football Federation has members in 93 countries and is the official body to promote the sport.
Alfred has been briefed to support the growth and raising awareness of both the Freestyle Football Federation and Freestyle Football Ltd (FFL.), the private holdings company that operates to manage and commercialise the rights of the Freestyle Football Federation.
The agency's objectives are to both grow UK awareness of the sport of Freestyle Football and the Federation, while also targeting sports, business and lifestyle trade media and global news outlets to grow commercial interest in Freestyle Football.
Daniel Wood, president of Freestyle Football Federation and founder of FFL., said: "When searching for a PR agency we quickly became aware that we needed an eager team with experience in sport and lifestyle, but also expertise in both the consumer and B2B space as we have multiple messages to get across to different audiences. These audiences range from education, health and wellbeing and social development to global business strategy. Alfred has the perfect package of experience and we're very excited to work together."
Dan Neale, Alfred co-founder,  added: "We're really excited to be working with the Freestyle Football Federation and FFL. There is an incredible story to tell and the opportunities are endless. With the Euros on the horizon, plus a calendar of amazing global Freestyle Football events in the pipeline, we're looking forward to a busy and exciting time ahead."