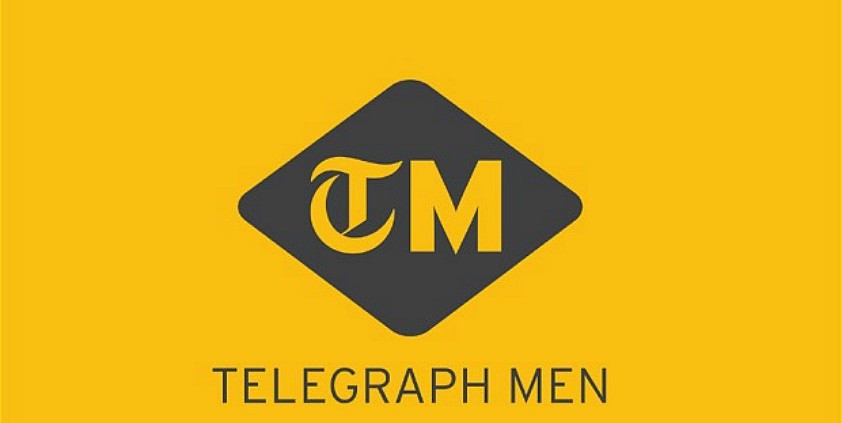 Paul Davies, editor of The Daily Telegraph's online men's channel, on attracting a new, younger audience, the hungry beast of digital publishing and why he relies on PRs for good ideas.
September saw you launch a dedicated online men's channel billed as 'expert advice and sharp opinion for the modern male' – tell us more…
Telegraph Men is a new daily online channel aimed predominantly at men aged between 25 and early 40s. It's a sort of digital men's magazine, covering everything from fashion to fitness, from lighter subjects such as the etiquette of the post-work pint to more serious stuff such as what it's like to be a male victim of domestic abuse.
What's the mix of content on the site and how is it different from other sites for men?
Obviously The Telegraph already has plenty of content that appeals to men – from sport and business to music, technology and so on. We didn't just want Telegraph Men to duplicate subjects that are well covered, so we decided to go big on subject areas where there was plenty of room for growth, such as fitness, grooming, style, health, recreational sport and relationships.
We recruited a team of contributors who are experts in their field, from some of the leading figures in men's fashion to world-beating sportsman, and they'll all be sharing their insider knowledge. There'll also be witty, irreverent and provocative opinion pieces, plus some extraordinary first-person experiences.
The tone of the site is very important: we want to be grown-up without being boring, knowledgeable but not preachy, funny without being laddy, confident but not arrogant. We'll be aspirational but firmly rooted in the real world.
Is this taking The Telegraph in a new area?
Definitely. As a newspaper The Telegraph is often perceived as being something for older readers and as having a certain view of the world. But online it's possible to carve out something new, as The Telegraph has already proved with Wonder Women and its Fashion channel. We want Telegraph Men to feel like part of The Telegraph family but with a different identity, featuring writers, subjects and viewpoints you might not expect to see elsewhere in The Telegraph. If we get it right it will hopefully bring a new, younger audience to The Telegraph and challenge those old stereotypes.
How many stories are published each day?
Anything between eight and 15.
Will any content be replicated in the paper?
Some of our fashion content already appears in the paper, in the Saturday magazine and in our Men's Style supplements, but in time more of our content could well appear in print as well as online. I hope so.
What has traffic been like since launch?
I'd be shot if I gave any exact figures away, but we've exceeded our targets by some distance, and there are optimistic plans for the channel to grow considerably in 2014. We've got a long way to go before we get to where we want to be, but we're on the right track.
What can PRs help most with?
Digital publishing is a hungry beast. We need a constant supply of good ideas and we rely on PRs enormously to help supply those, whether it's a new product or event we should be writing about or an interesting individual we should be interviewing.
The site features a regular video strand, Instant Expert, where professionals will share their 'man skills' – how important is video content and is that something PRs can help with?
Video content is vital and will be increasingly important as Telegraph Men grows. Digital users expect more and more of it so it can't just be an afterthought or a little added extra. Instant Expert is the first dedicated strand that we've launched, but we plan to expand our video content in several directions as we grow. Sometimes we'll use video to supplement a story, something the video will be the entire story, and we're very keen for PRs to come to us with ideas. Because we're a new site we're open to all sorts of suggestions and keen to try new things.
Best way for PRs to get in contact?
Email is best – paul.davies@telegraph.co.uk or tm@telegraph.co.uk.
Top tips when pitching?
It may sound obvious, but think about why we'd want to cover whatever it is you're pitching. What's the story, the angle, the USP? Be patient. A lot of people are sending us ideas and it takes a while to assess them all. But don't give up and if you haven't heard back, please try again.
The channel has contributions from the likes of model David Gandy, designer Oliver Spencer and sportsman James Cracknell. Would you be up for hearing about other potential high profile contributors from PRs?
Always. We're constantly looking to do one-off pieces with high-profile contributors and we need PRs to come to us with suggestions. We've worked with a number of big-name contributors already, from Usain Bolt and Sebastian Vettel to Patrick Grant and Arctic Monkeys, but we're not just after household names. If they've got something interesting to say, we want to hear from them.
Paul was talking to Gorkana's Richard O'Donnell